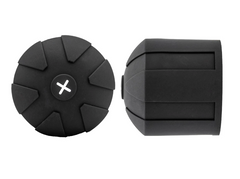 產品詳情
DETAILS
MICRO (v2 of the Universal Lens Cap) is the best way to cover and protect your camera lenses. Period. It's designed to fit your smaller lenses with an airtight/waterproof seal, holding up to elements the most ambitious photographers might endure.
You may regret freezing your extremities off in a hailstorm just to get that perfect shot, but you won't regret bringing this lens cap. That we can promise.
MICRO FITS
99% of camera lenses 54mm-76mm

Perfect for micro 4/3 lenses, mirrorless camera lenses, vintage & smaller range finder lenses, SLRs lenses, flashes and drones!
ELEMENT PROOF
Get dirty, your lens won't. With a tight seal around your lens, MICRO & MAGNUM prevent water, mud, and the finest dust and sand from scratching & mucking up your lenses. They also work as both a front & rear lens cap, never falling off and ensuring that your glass is always protected!
SHOCK ABSORBENT
MICRO & MAGNUM absorb most blunt-force trauma that could occur to both the front and exterior sides of the lens when dropped; It can even stretch over traditional lens caps and stack on top of one another for additional impact protection; Works with lens hoods, ND filters, and camera flashes.